Case Studies
Government
Project: Access to Polling Places
Responsibilities
Jonathan Adler served as expert witness for the CA Attorney General in its action against Santa Cruz County concerning the accessibility of polling places and the systems of evaluating and preparing an election site.
Following resolution of the case, Jonathan Adler has served the County as a consultant in guiding it to meet the benchmarks of the settlement; working together in a collaborative effort to solve problems, and also training the Elections departments of San Diego, Santa Barbara and San Luis Obispo counties.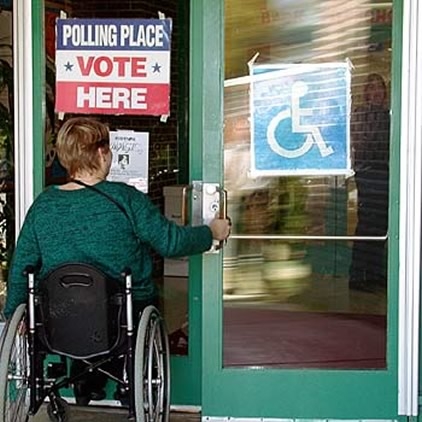 Jonathan Adler successfully completed under contract for the Division of the State Architect an in-depth evaluation of access compliance in R Occupancies. He also worked with us over a two-year period, to develop the DSA code changes in the 2001 Code Cycle. His depth of knowledge, and quality and thoroughness of his work has been valuable. We look forward to further work with his support in developing professional protocol and standards for accessibility.

Michael Mankin, AIA
CA Division of the State Architect: Chief, Office of Universal Design.